Cryptographic Art: V E S A from Art for Crypto Will Become a Participant of the Demozone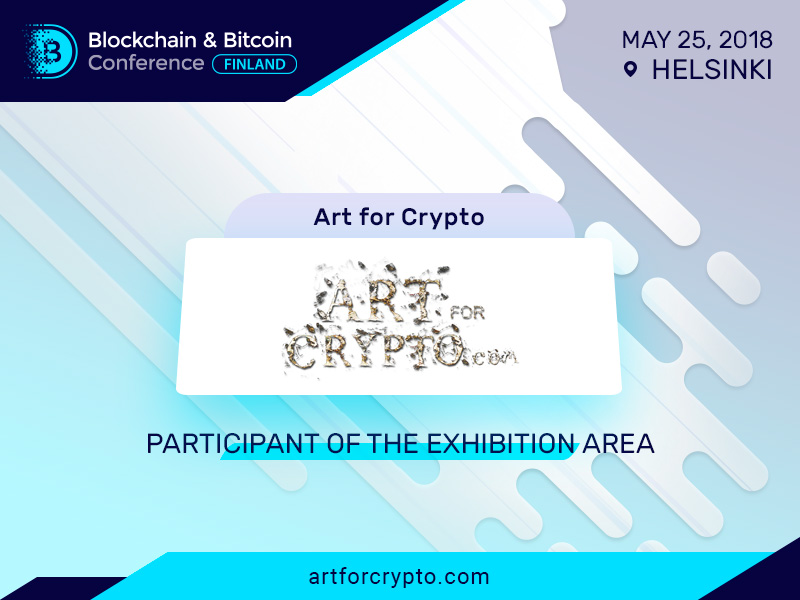 Cryptocurrencies not only have become the new means of payment – now they are the centre of art as well! At the demozone of the Blockchain & Bitcoin Conference Finland, V E S A from Art For Crypto will exhibit unusual artworks devoted to the decentralized environment.
Art for Crypto is a platform which establishes and promotes new creative standards in the art space of blockchain. It provides the so-called integral art for and about digital coins, making them being perceived from the other not ordinary side.
The platform has forked from the Artevo, a place for mixed media form of art made by Vesa Kivinen. V E S A is a crypto artist and filmmaker creating innovative and world-changing type of art. He has become famous for creating a project with the actress of Bollywood Veena Malik which has reached over 300 million people via BBC World, The Independent, Times of India, and VICE.
Currently, the artist is incorporating crypto concept into his works. The platform Art for Crypto enables buying the physical pieces and provides a delivery to all countries all over the world.
---
Meet the exponent and open new form of art for yourself at the conference! Become a crypto art expert ►►►