Anu Honkalinna from Fintech Finland Association Will Take Part in the Panel Discussion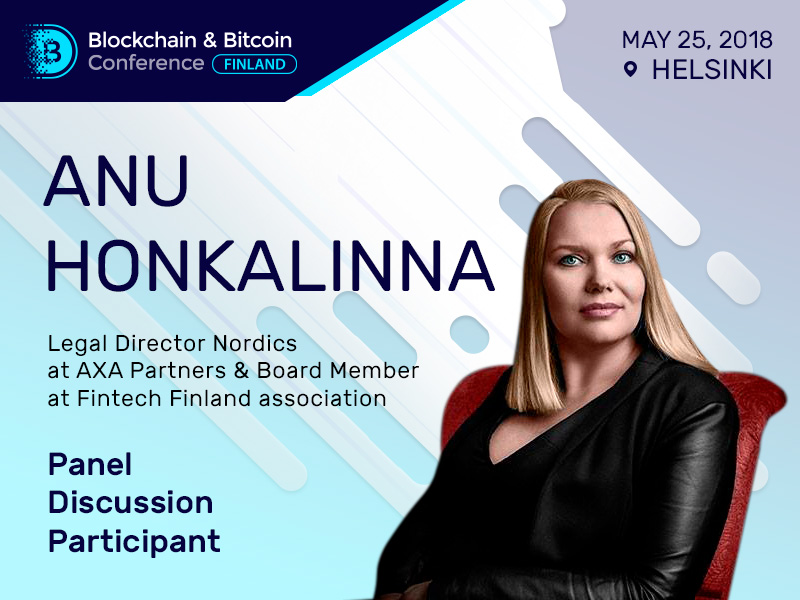 Anu Honkalinna, a legal director Nordics at AXA Partners and a board member at Fintech Finland Association, will speak during the panel discussion at Blockchain & Bitcoin Conference Finland on May 25.
With other speakers, invited expert will talk about legal and regulatory challenges in Blockchain and its effect on economy.
Anu Honkalinna is the experienced expert in insurance and financial industries. She has co-founded the Fintech Finland Association, and currently being its board member, she is organizing events with gaming industry discussing blockchain. The speaker is also cooperating together with State institutions to drive a project ensuring regulatory frameworks for Fintech companies and ICOs. More than that, she is a legal advisor to a number of ICOs and start-up businesses.
The speaker specializes on strategic planning, networking, negotiating deals and coordinating projects.