Developing a business strategy for ICO: a presentation by Stefano Virgilli, ICO advisory firm VOX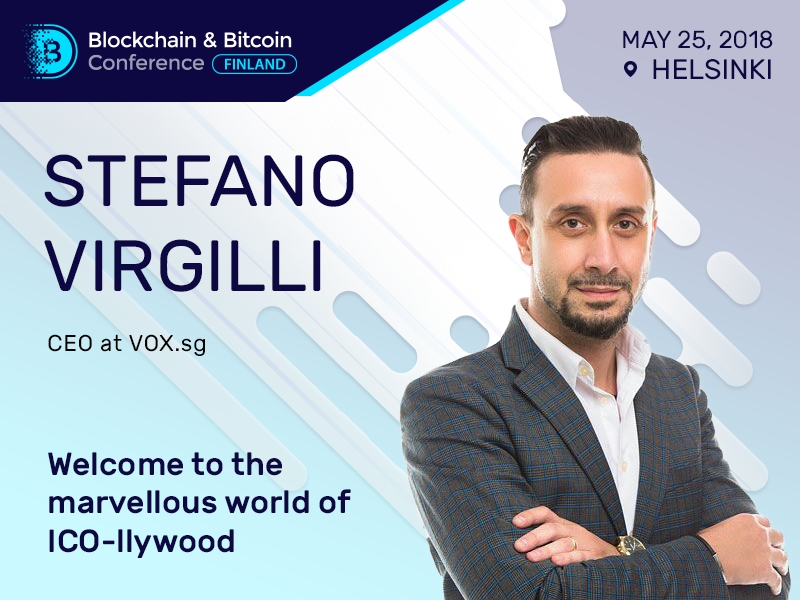 What has the greatest impact on ICO results? How to create a marketing strategy that would meet sales goals? The Speaker of Blockchain & Bitcoin Conference Finland, head of ICO advisory firm VOX Stefano Virgilli will answer these questions.
The topic of the presentation is "Welcome to the marvelous world of ICO-llywood".
Stefano will tell you why the results of token sails are not always directly related to marketing strategy of the project, why the preselection stage is the most important, and why holding an ICO is like shooting a movie in Hollywood.
Stefano Virgilli is a Blockchain & ICO Marketing & Strategy Advisor. He is CEO at VOX, the ICO advisory firm, which provides comprehensive services for launching token sales. The company creates a marketing strategy, as well as a business plan, accompanies projects at the stages from presale to postsale and conducts fraud management.
Register to Blockchain & Bitcoin Conference Finland.