Dr. Guenther Dobrauz-Saldapenna, a leader at PwC Legal Switzerland, Will Talk about Blockchain Innovations and Regulations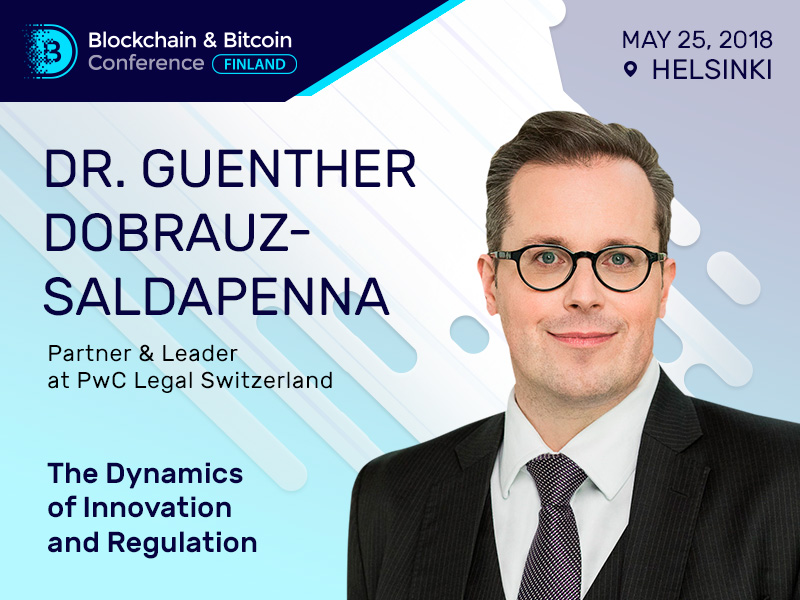 Guenther Dobrauz-Saldapenna, a leader at PwC Legal Switzerland and a partner at PwC Zurich, will be a speaker at the Blockchain & Bitcoin Conference Finland on May 25.
The expert will deliver the presentation on the topic "The Dynamics of Innovation and Regulation."
He will talk about the future prospects and discuss what the dominant design for success in the blockchain will be. The speaker will also give an insight into the crypto race and share knowledge on how to do a successful ICO.
Dr Guenther Dobrauz-Saldapenna is one of the leading specialists in European Banking and Investment Law. He has a degree in law and a master's degree of the University of Strathclyde Graduate School of Business (Glasgow, UK), and currently is a trusted business consultant and expert, as well as several governments qualified advisor.
Among the speaker's expertise are financial intermediaries' management support, and Swiss and international financial institutions regulatory change implementation. He is the author of 10 books, discovering investment law, money and technology, and innovative processes. He is also a VC investor and an exponential technologies enthusiast.