Fair Betting: Bethereum Will Be a Golden Sponsor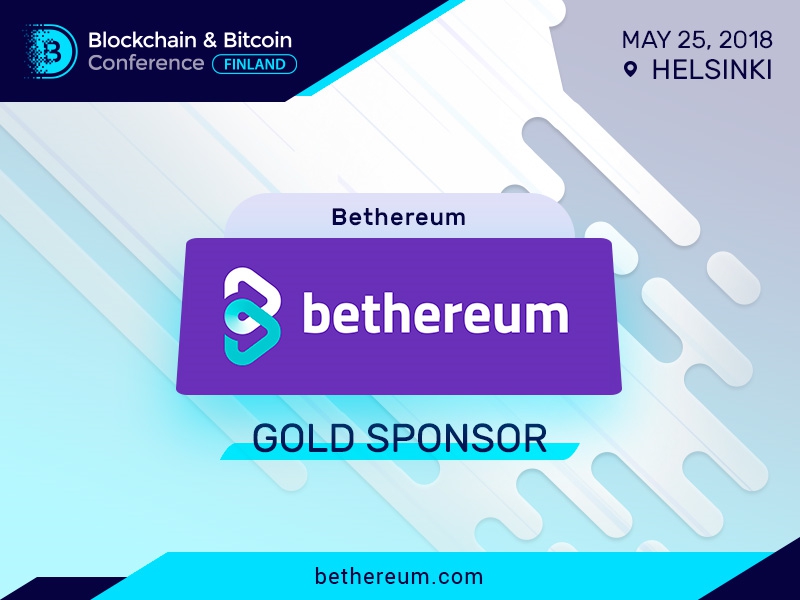 Betting is popular, but it happens that the process is unfair. Sometimes betting processes are complicated in order to prevent regular players from winning. How to bet easily and fairly? Bethereum has a solution. The platform will be a golden sponsor of the Blockchain & Bitcoin Conference Finland where it will offer new transparent and fully secure way of betting.
Bethereum is an innovative sports betting platform. Being based on the distributed ledger, the network makes betting fair with the help of smart contracts and ensures high level of trust.
Using the network, you can bet with your friends, no bookmaker is involved. Bethereum enables gambling both on local terms and in High Roller Club – exclusive offer. While betting, you do not use money as Bether token is employed in all transactions on the platform.
Bethereum plans to expand its offers to other kinds of betting and make its token used globally in the betting market.
---
Meet the golden sponsor and discover an easy and fair betting at the event! Go to the conference ►►►