IBM representative Christian Lassen to speak at Blockchain & Bitcoin Conference Finland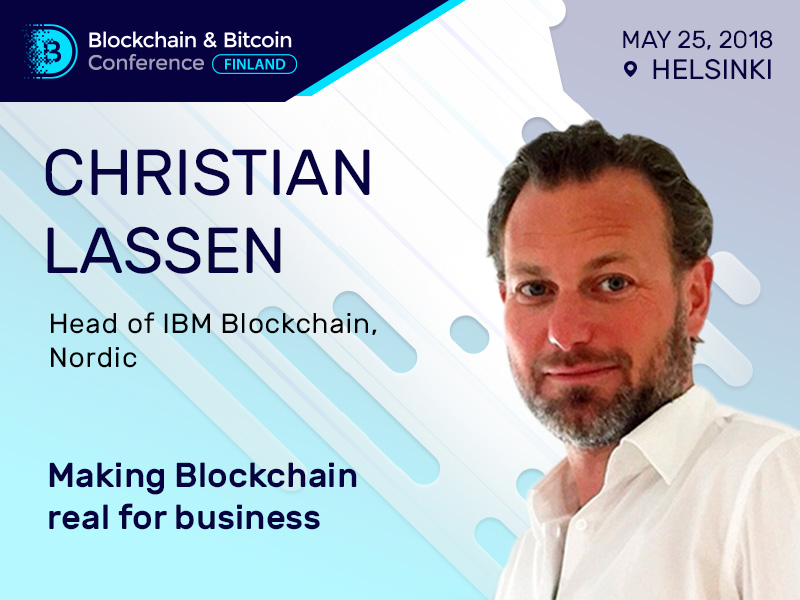 What are the advantages of the distributed ledger technology and how to create a blockchain for your business? Get answers from Christian Lassen, Head of IBM Blockchain, Nordic at Blockchain & Bitcoin Conference Finland.
The topic of his report is 'Making Blockchain real for business'.
In his report, the speaker will focus on the main advantages of blockchain application for business, and explain how to use the technology in various industries.
Christian Lassen is an expert in IT and innovations. He has worked 15-20 years in the IT industry with focus on sales leadership and business development. He joined IBM Denmark in 2007. Since September 2016 he is Head of IBM Blockchain in the Nordics. Christian headed the project on the launch of IBM's first Blockchain platform, aimed at the company's customers.
---
Register for Blockchain & Bitcoin Conference Finland