Marco Torregrossa Will Moderate Finnish Blockchain Event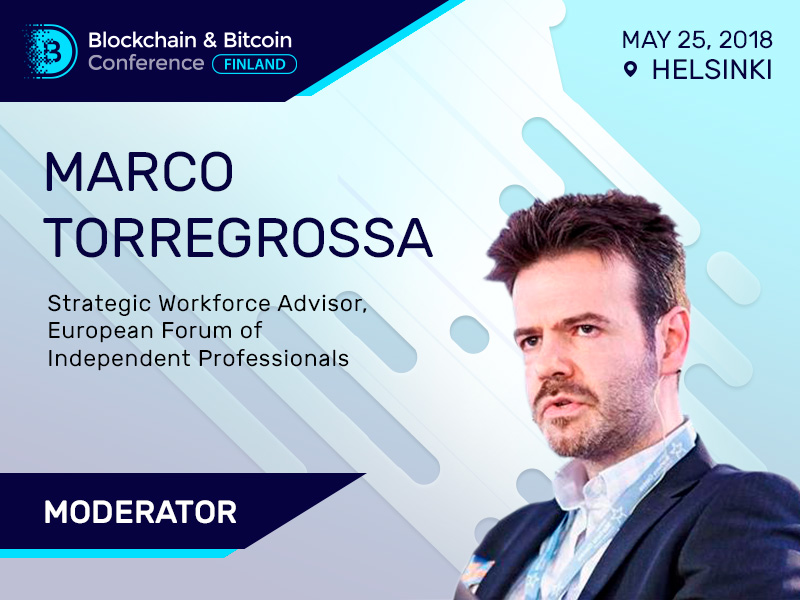 How is Blockchain regulated in Finland and in different countries in the whole world? What effects on economy do legal challenges to cryptocurrencies have? How to make Blockchain real for businesses? What is the dynamics of innovation? Marco Torregrossa, CEO and Chairman of the Board at Euro Freelancers, will become a moderator of the Blockchain & Bitcoin Conference Finland where the important crypto issues will be addressed.
Marco Torregrossa is the strategic workforce advisor in Belgium. He is a specialist in advising companies and helping start-ups to develop and get ready for future operations. He has been advising policymakers as well and leading government relations and advocacy efforts for 14 years.
The expert is the CEO and Chairman of the Board at Euro Freelancers, a consulting and legal services marketplace where he helps organizations to develop work strategies. He is also a Secretary General at European Forum of Independent Professionals where he deals with taxation, regulation, finance, coworking and social security issues. Apart from that, Marco is also a coordinator of European Freelancers Week which brings independent workers together every year.
The conference moderator is also an Advisory Board Member at Blue Whale Foundation, and he has a position of a managing director at European Sharing Economy Coalition. Marco has written more than 250 articles regarding issues in his sphere and has received the title of the most creative practitioner in public affairs by PR News in 2014.
---
Meet the speaker and get answers for all your crypto questions at the conference! Registration ►►►