OriginalMy e-document verifier to be presented at Blockchain & Bitcoin Conference Finland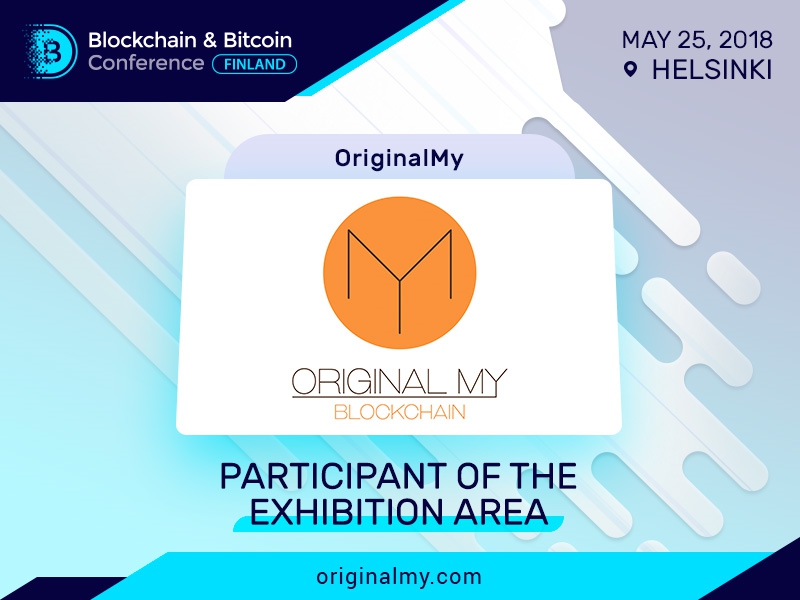 OriginalMy, a blockchain validator of digital documents, will become a participant of the exhibition area at Blockchain & Bitcoin Conference Finland on May 25.
OriginalMy was founded in 2015 by Edilson Osorio Junior, one of the developers of educational platform and blockchain center in Brazil. His team has designed an engine called Mudamos for signing petitions accepted by the Government of Brazil. This blockchain project for identifying and registering users won the Social Impact Challenge of Google.org in 2016.
OriginalMy actively operates in the e-document management sector and cooperates with Brazilian notaries in order to provide the population with electronic notarial services. According to specialists, it substantially helped to fight against notarial corruption.
Besides, the company has developed a tool for recognizing fake news and defamation on the Internet that will be applied in the Brazilian Court.
A recent research published by consortium of accelerators, VCs and market researching companies, showed that OriginalMy was included to the top 100 Brazilian startups that venture investors were interested in.
The team was also invited, for the second time, to the Google Campus in Sao Paulo and participated in the project accelerator program by the major international company – Totvs.
---
To discover how a company should start cooperating with the government, register to Blockchain & Bitcoin Conference Finland