Review of the best GPUs for mining in 2018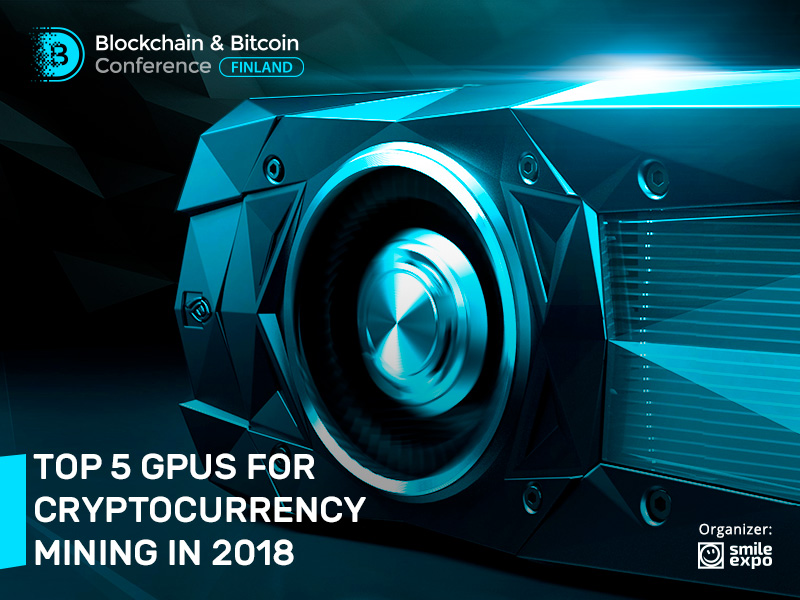 Since Bitcoin surpassed the mark of $20,000 per token in the late 2017, many people have seriously considered investing in cryptocurrencies. However, due to the large amount of fraud happening on crypto exchanges, not all investors feel comfortable to exchange fiat for tokens through unreliable platforms.
The other way to gain cryptocurrency is mining. However, it requires special hardware that makes complex mathematical computations in order to record blocks in blockchain. Using GPUs or graphics cards is one of the available options.
What is graphics card mining?
To mine, you have to conduct transactions and support the blockchain network, using the computational power of your graphics card. Every participant gets cryptocurrency for every completed transaction. Nevertheless, not all GPUs are profitable for mining, as the payback period of hardware and volatility of the chosen cryptocurrency play a great role.
How to choose a graphics card and what to pay attention to when buying a miner?
First of all, energy efficiency. The graphics card should consume the smallest possible amount of energy to mine blocks. So check on electricity prices in your region.
Return on investments. You need to understand when the cryptocurrency mining equipment will start to pay back. For instance, the payback period comprised around 60 days last June, and now thanks to the growing number of miners, it has increased to 200 days.
Hash rate. The graphics card should have a high rate of mining, meaning that the processor should generate hashes quickly. This criterion influences the payback time.
Brand. Before making a purchase, check which service center you will be able to turn to in your town and what guarantee time is provided by the manufacturer of the chosen graphics card.
Resale. You need to understand which graphics card is easier to resale in case the cryptocurrency bubble bursts. For instance, Nvidia products are in greater demand than AMD, because they are more popular among gamers.
To simplify your search for suitable cryptocurrency mining hardware, we have prepared a list of the best graphics cards for mining 2018 taking into consideration the abovementioned criteria.

1. The first among the best: Nvidia GeForce GTX 1070
Experienced miners believe that it is one of the best graphics cards for mining in 2018. This GPU provides a balance of high hash rate (30 mh/s) and relatively small energy consumption. The interrelation of these two criteria generates profit. Concerning the return on investment, video cards of this line are one of the most expensive. They are profitable in the long-run perspective.

2. The classics: AMD RX 480
An excellent device for entering the world of mining. The graphics card has 8 GB of memory with 1.120 MHz. This miner costs less than Nvidia GPUs, but has almost the same hash rate – 28 (mh/s).

3. The most popular mining graphics card: AMD Radeon RX580
This graphics card is one of the best among those offered by AMD. However, due to extremely high popularity, it is very difficult to find. There is a good reason for that. This GPU has an excellent price, efficient cooling system, and rather high hash rate – 29 mh/s. Besides, the electricity consumption is also low.

4. The most affordable graphics card – Nvidia GeForce GTX 1060
This model for mining is offered at a very reasonable price. It is the best option to connect to a mining farm. This graphics card isn't the most powerful one, but it shows a balance of price and mining speed. Apart from mining, it can be used for playing video games, meaning that in any case you will be able to resale it.

5. The best graphics card for Bitcoin mining – AMD Radeon RX Vega 56
Tests have shown that this GPU is an ideal match for Bitcoin mining and works faster than Nvidia GTX 1070. However, this processor consumes lots of energy. Therefore, you have to think everything over before using it.