US expert to take part at the Blockchain & Bitcoin Conference Finland panel discussion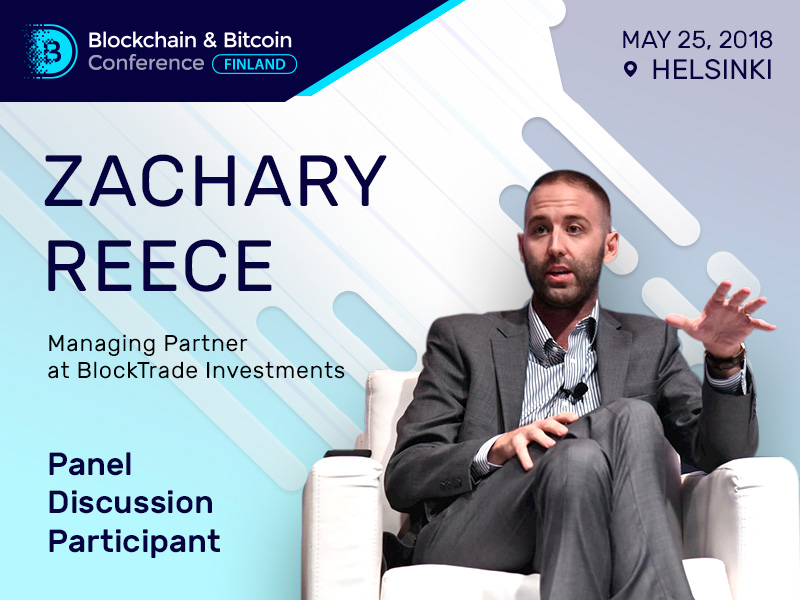 There will be a panel discussion on regulatory problems of blockchain, as well as its impact on the economy at the Blockchain & Bitcoin Conference Finland. Zachary Reece, Managing Partner and co-founder at BlockTrade Investments, an expert on investments, will share his opinion.
BlockTrade Investments (California, USA) ensures the profitability of investments in digital assets for its customers. The mission of the company is "to help the public understand the Blockchain Technology and its future applications". Zachary Reece is the CEO at Carolina Investments as well, the company also specializes in crypto investment. He previously worked at Fidelity Investments, a company specializing in investing in traditional assets.
The expert will talk on the problem of regulatory and legal status of blockchain from investor's perspective, as well as how the capital inflow into digital assets is changing the usual economic models.
Follow the news to find out who will be opponents of Zachary Reece during the panel discussion!