Year of regulation: State of bitcoin in 2018 and its prospects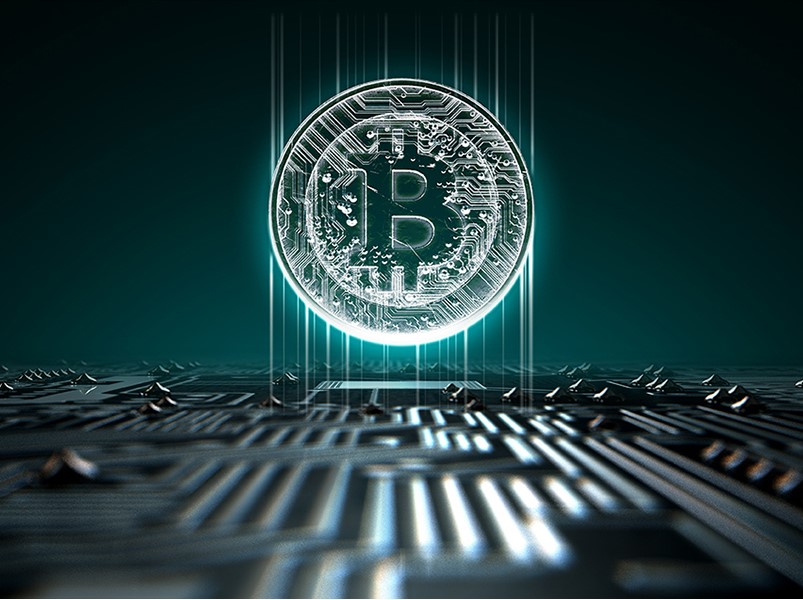 Bitcoin and its alternatives were originally created as a currency free of regulation. However, more and more countries are making statements that digital coins and tokens need a legal field.
A number of countries have already passed laws on cryptocurrency, but most are still exploring the issue or taking a wait-and-see position. Is it possible to regulate decentralized cryptocurrency? Will 2018 become the "year of bitcoin regulation"? We will talk about this in the article.
"Why it will not work"
In 2014, when the value of the first cryptocurrency was around $750 – 850, the CoinDesk published an extensive analytical article "Why regulation bitcoin won't work". The author, a developer Ariel Deschapell, says that it is impossible to prevent people from buying and storing crypcurrency, because anyone can do this using a PC. Moreover, bitcoin does not have centralized servers, which could be disabled by the government's sanction. The author of the article notes that the cryptocurrency ban on the state level is irrational, because it deprives the country of the progress.
You have probably noticed a tendency: the cryptocurrency regulation was directly associated with ban four years ago. Indeed, the bitcoin ban as "money surrogates" was the first reaction of many governments.
Now, the situation has changed dramatically. The digital currency has become much more popular, and governments are not trying to ban bitcoin, but to integrate it in existing systems.
Why is it inevitable
In February 2018, the Managing Director (MD) of the International Monetary Fund (IMF), Christine Lagarde, said that cryptocurrency regulation is inevitable: it's just a matter of time. She explained that the IMF is trying to prevent the use of digital currencies for money laundering, terrorist financing and illegal transactions. This topic was also discussed at the World Economic Forum in Davos. The governments of most countries of the world today are trying to create a legal status for digital currencies; they explain it by the need to protect crypto investors and limit illegal activities. Miners, crypto exchanges, blockchain-based businesses and cryptocurrency entrepreneurs are at gunpoint.
Directions of regulation
1. Bitcoin status
The status of bitcoin as means of payment is the main issue many countries face today. It determines the taxation of digital assets and the lawfulness of bitcoin transactions.
Bitcoin today is recognized as a legal means of payment in Japan only. Thus, it is actually equivalent to fiat currencies valid in the country.
Bitcoin is recognized as a currency in terms of taxation and exempted from VAT in the European Union starting from 2015. Each country can determine the status of bitcoin: to consider it as a commodity or currency.
In the countries of North America, digital assets are equated with securities (such as stocks and bonds), but it concerns mostly tokens.
In many countries of Asia, Africa, Latin America, as well as in the countries of Europe not members of the European Union and in Russia, bitcoin is not legally defined yet.
2. Regulation of cryptocurrency exchanges
Many governments are keen to "deanonymize" bitcoin deals on exchanges. According to regulators, this will allow the participants to uncover the illegal actions with cryptocurrencies. Therefore, bitcoin exchange licensing has been today introduced in most countries, and one of key requirements is the verification of users.
Indian national cryptocurrency exchanges created a single database, which would include data on traders and their operations.
Cryptocurrency exchanges are banned in China starting from 2017, and the government is struggling with "platforms similar to the cryptocurrency exchanges".
3. Laws on mining
Mining has today become a multi-million dollar industry. The following countries are in the top list:
China. The largest mining farms are located here, as well as the largest pools
Czech Republic. Slush Pool, the oldest association of miners, is located here. It is today among the top three in production.
Russia. The country was in the top list in terms of production volumes in 2017; cheap electricity makes the it attractive for miners.
Iceland. Cold climate, affordable energy, from alternative sources as well, is a guarantee of the attractiveness of the country. There are already several big mining pools here; this number will grow.
Georgia. BitFury has already launched mining centers in this country, also attracted by cheap energy, and plans to expand this area.
Mining either has no legislative status or is permitted in the majority of countries of the world. The German Ministry of Finance recently published its decision on the recognition of bitcoin as a means of payment and on exemption from tax both owners of cryptocurrency and miners.
Who has blacklisted bitcoin?
The world today is generally friendly to cryptocurrencies. However, there are separate jurisdictions where bitcoin or part of operations with it are prohibited. Buying and selling bitcoin is illegal in China. Moreover, you can get a fine or a prison term for any actions with digital assets in Bangladesh, Bolivia, Vietnam, Kyrgyzstan, and Ecuador.
Bitcoin and its laws in Finland
Digital currencies and blockchain technologies are lively debated in Finland. At the end of March, the Central Bank publicly joined the number of major banks interested in blockchain: along with the Ministry of Finance, it conducted a seminar dedicated to decentralized technologies. The event involved experts from Nets, Microsoft, Fortum, VTT Technical Research Centre of Finland, and other technological companies that talked about the blockchain application in various sectors. According to Erkki Liikanen, the head of Central Bank, its task is to make sure of reliability and efficiency of the cryptocurrency payment system and to take part in the development.
Finland is developing blockchain-based supply chains (the SmartLog platform project) and exploring the opportunities of Ethereum-based smart contracts (solutions are designed by VTT Technical Research Centre of Finland and the University of Oulu).
2018 is the year of regulation
However, the situation with cryptocurrency exchange is changing rapidly, and by the time you read this article, it may already be completely different. Many countries have announced new laws on bitcoin, cryptocurrency and ICO regulation in 2018. In addition, a number of bills are expected that indirectly affect the field. The new Data Protection Act in the European Union and the ban on unregulated deposits in India are among them. It's important to follow the industry news. If you are the founder of a blockchain company or another business associated with a cryptocurrency, you should get the support of a competent lawyer.
Subscribe to the news of Blockchain & Bitcoin Conference Finland on Facebook and Telegram!